C. Anthony (Tony) Ashford grew up in Merrillville, Indiana, and graduated from Merrillville High School in 1990. Tony received his Bachelor of Arts degree from Indiana University in Bloomington in 1993, with distinction, and was elected a member of the Phi Beta Kappa and Phi Eta Sigma national honor societies. Tony continued his education at the Indiana University Maurer School of Law in Bloomington, where he became an editor of the Indiana Journal of Global Legal Studies. He graduated from law school cum laude in 1996, and received his license to practice before the Indiana Supreme Court, and the U.S. District Courts for the Northern and Southern Districts of Indiana in November of 1996. Tony is also licensed before the United States Court of Appeals for the Seventh Circuit.
For more than twenty years, Tony has had extensive experience in litigation, handling thousands of varied litigation cases and settling the vast majority of them. Tony has also tried more than forty jury trials, numerous bench trials, administrative hearings, and appeals. From small claims cases to multimillion-dollar jury trials, Tony has varied and substantial litigation experience. He has tried cases on the plaintiff's side as well as the defense's side. He is also a frequent lecturer in the areas of personal injury, insurance litigation, and civil trial. Furthermore, Tony has worked as both inside and outside corporate counsel for businesses in Northwest Indiana. That vast litigation experience gives Tony a unique perspective in business planning and litigation avoidance and allows him to provide effective and efficient services to his clients.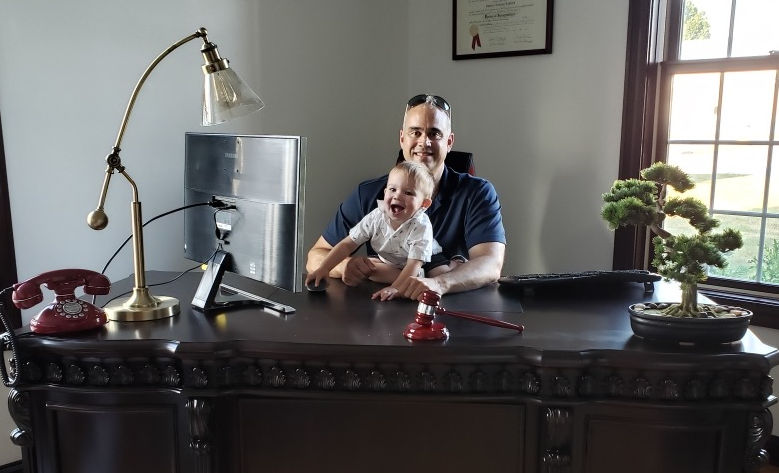 Why Work With Me?
A lifelong resident of northwest Indiana, I care deeply about the well-being of the region's residents and businesses. I strive to support the community by providing thoughtful, effective legal representation that puts the client's needs—and not my bottom line—first.
My diverse litigation experience, representing clients on both sides of the courtroom, informs my practice and provides a unique perspective. When you entrust your legal needs to me, you'll receive compassionate, personalized service from an experienced northwest Indiana attorney.
"Anthony Ashford is a compassionate attorney with aptitude and presence of mind."