Estate and End of Life Planning
Northwest Indiana Estate Planning Lawyer
While many may mistakenly believe that only the wealthy need estate or end of life planning, it is important that everyone makes such decisions before it's too late. It's not just about protecting wealth, but making your own choices. This includes choices about healthcare and treatment, financial planning, and obtaining assistance where needed. Northwest Indiana (NWI) residents should consult with an experienced Northwest Indiana estate planning lawyer to determine what options are available and best-suited to their individual needs.
At Ashford Law Group, PC, we assist individuals and families across the Region with everything from basic wills to complex trust arrangements.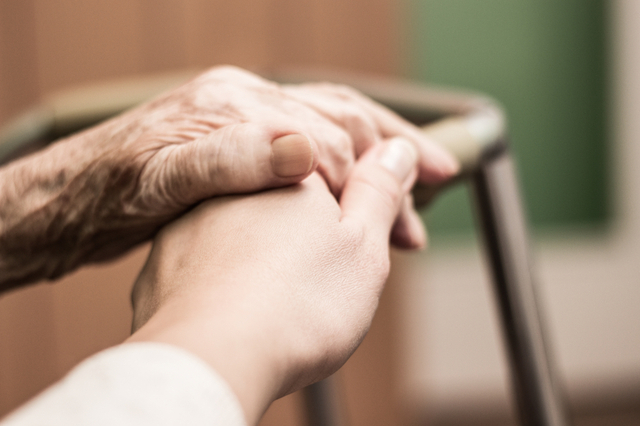 Everyone Should Plan for the Future: a Northwest Indiana Estate Planning Lawyer Can Help
Residents of Lake County, Porter County, LaPorte County, and surrounding areas, should entrust their NWI estate planning to attorneys who are experienced in estate law and invested in the local community. The attorneys of Ashford Law Group have served NWI for many years, and provide services in the following areas:
Healthcare powers of attorney
Real estate/property planning
Incorporating life insurance in an estate plan
Funeral and burial arrangements
A living will is simply a decision as to whether or not you wish to be provided artificially supplied nutrition and hydration. This choice must be made before these efforts become necessary to protect your life. A living will is different from a do not resuscitate order (DNR), which must be obtained through a physician. It is important to make these decisions on your own, rather than imposing these decisions upon your loved ones. A living will is a simple, inexpensive document that empowers you to make your own decision and relieves the stress and burden on family.
A power of attorney is simply a designation that allows another person to handle certain types of affairs and property on your behalf. While a power of attorney generally may be revocable and does not preclude you from making your own decisions, it delegates authority to individuals of your own choosing. That authority may be as broad to include all of your property and affairs, or as narrow as simply signing a contract for you. A power of attorney may take effect immediately, or upon your disability. Ultimately, a power of attorney is essential to planning your affairs and managing your property while you still have the capacity to do so. 
A healthcare power of attorney is the same type of designation, but applies to the making of healthcare decisions on your behalf. Similarly, it may take effect immediately, or upon disability.  It can designate a loved one the authority to do such things as give or withhold consent to medical treatment; obtain and review medical treatment records; and employ and discharge physicians for your healthcare. Similarly, a healthcare power of attorney is essential to planning your medical care and treatment while you still have the capacity to do so. 
A will is a document that sets forth how your probate assets should be distributed. Without a will, your probate assets will be distributed, not according to your wishes, but instead through Indiana's laws of intestate succession. Contrary to popular belief, a will cannot be written on the back of a bar napkin. A will is a formal document that has certain requirements to be valid, including being signed by two uninterested witnesses. An NWI wills attorney can help you identify the important factors that should be included in your will and help ensure your final wishes are carried out upon your death.
A major concern regarding distributing your estate through a will or the laws of intestate succession is that either require probate courts. There are many ways to avoid probate, or legal battles between beneficiaries. For example, many financial accounts may have beneficiary designations that determine who takes your property upon your death. Certain jointly held accounts or property may pass to the joint property holder. Real estate may be jointly held and pass to a spouse or other joint title holder. Life insurance will also have a beneficiary designation that directs who receives the proceeds. Importantly, certain types of trusts are available to tie up loose ends with your assets and create a legacy for your beneficiaries, without throwing them into a costly and divisive court proceeding. Our attorneys have experience helping people in NWI avoid probate—including Crown Point, Merrillville, Valparaiso, and Chesterton—and all across the Region.
An NWI Estate Planning Attorney for Your Estate and End of Life Planning Needs
Ultimately, it is essential to have a comprehensive plan for you and your loved ones before it's too late. At Ashford Law Group, our attorneys walk you through the process of planning your estate, and end of life decisions, so that you have control over both. Contact us today to learn more: 219-728-5210.